Permanent magnet direct drive large ceiling fan
2019-11-13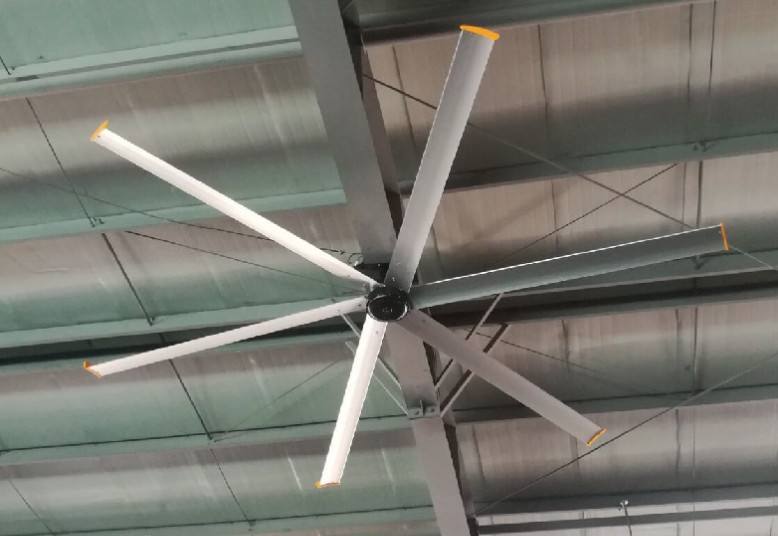 Shenzhen Hengzhengtong Machinery Co., Ltd. is one of the most famous oversized ceiling fan brands. Our company mainly produces permanent magnet direct drive large ceiling fan, permanent magnet direct drive large fan, logistics large ceiling fan, Kayler large fan, platform cooling fan, etc. The product specifications are complete, the configuration options are diverse, and the high and low price points are optional to meet the individual needs of different customers. Looking at the super-large ceiling fan industry, it is unparalleled! Hengzhengtong's core competitiveness is: service, safety and technology. Our service is not simply pre-sales and after-sales service, but a service throughout the entire purchase process and reflected in the complete life cycle of the product.
The permanent magnet direct drive large ceiling fan produced by our company is suitable for industrial plants, exhibition halls, logistics warehousing, waiting rooms, gymnasiums, supermarkets and other tall spaces, and the permanent magnet direct drive large ceiling fan drives the flow of air flow through the slow rotation of the huge fan blades, resulting in continuous, three-dimensional circulation wind. The large-scale breeze flow accelerates the evaporation rate of sweat on the human body, resulting in natural cooling, just like people just swimming out to sea to feel the cool feeling of the sea breeze, so that the surface of the human skin feels a temperature difference of four to six degrees Celsius, while regulating the human body feeling while maintaining body moisture, thereby enhancing the comfort of the human body.
Our company adheres to the May Day principle of "customer first, product first, service first, integrity first, quality first", and wholeheartedly provides high-quality services and more cost-effective products for the majority of new and old users, so as to achieve the ultimate goal of win-win for customers and our company. The choice and trust of customers is the inexhaustible driving force and source for our long-term sustainable development and progress, and our company provides a strong escort for the development of your company! I hope that our company and your company can have long-term common development and progress. At the same time, our company will provide your company with better service and more professional technical support and product supply with 200% dedication and efforts!
MORE NEWS
Permanent magnet industrial large ceiling fan: What affects the air volume and logistics of large industrial ceiling fans
Super large industrial ceiling fans, due to their advantages of large air volume and low energy consumption, have gradually been promoted in fields such as workshops, warehouses, logistics, and commercial venues, making significant contributions to energy conservation and emission reduction in China. So, what are the factors that affect the airflow of super large industrial ceiling fans? Fan design, why do industrial ceiling fans with the same diameter cover different areas? This is all due to the design of industrial ceiling fans.
2020/08/07
Permanent magnet industrial large ceiling fan: the effect of logistics large fan
Logistics fans are also mainly used to cool the surrounding environment, in some hot air intensive environments. It needs to drive the surrounding airflow to lower the ambient temperature. It provides convenience for workers working in such a dense environment. The environment is a bit comfortable. Logistics large fans with good heat dissipation performance should have good heat dissipation performance. After continuous rotation for over an hour, both the casing of the logistics fan and the front motor of the motor have temperature, but both have temperature. It won't get hot. If you want to know if the logistics fan used meets the standards, you can use this device to test the temperature.
2020/08/04
Permanent magnet industrial large ceiling fan: factors affecting the speed of logistics large fan
Nowadays, many factories, workshops, and large supermarkets are equipped with logistics fans because they not only cool and dehumidify, but also promote air circulation. However, after long-term use, it will still have many problems, and slow speed is one of the common problems. So, what is the slow rotation of the logistics fan? What are the factors that affect speed? The following is the answer given by the permanent magnet industrial ceiling fan. Let's take a look together.
2020/07/28
Shenzhen Honyton Machinery Co., Ltd
Building A1, Xinjianxing Science and Technology Industrial Park, No. 3333 Guangqiao Avenue, Guangming New District, Shenzhen
QQ:1283464599(8:00-22:00 online) SKYPE:honytonfan (Online from 8:00 to 18:00 on weekdays)
---
Copyright © 2023 Shenzhen Honyton Machinery Co., Ltd All rights reserved.