Blade technology and airflow effects
Hengzhengtong's self-made blades integrate the research results of modern aerodynamics.
Due to the huge fan size, the linear speed of the blades in all directions along the radius gradually increases, and the speed of the outermost edge of the blades exceeds 19 meters per second, while the speed of the root is only about 3 meters per second. The huge speed difference inevitably requires the blade to have a corresponding blade shape in the low-speed area and the high-speed area to maximize the air supply effect of the blade.
First of all, the width of Hengzhengtong blades in the low-speed area of the root is about twice that of the high-speed area of the tip, and the low-speed area relies on wide blades to drive more airflow, while the relatively narrow blades in the high-speed area convey airflow through the speed. Such a blade design makes the air supply of the entire blade more balanced.
Compared with those oversized ceiling fans with equal width blades, Hengzhengtong products avoid voids in the center area of the fan.
Secondly, the angle of attack (inclination angle of the blade) of the blade has different requirements in the high and low speed areas.
In low-speed areas, it is hoped that the number of attack angles will be large, and the static pressure of the fan will be increased to expand the coverage area.
In the high-speed area, it is hoped that the number of angles of attack is small, increase the dynamic pressure of the fan, and increase the air volume.
Hengzhengtong blades meet the above aerodynamic requirements and twist in the radius direction, under the same circumstances, not only increase the coverage area of the fan, but also take into account the fan air volume.
On the other hand, blades of equal width, due to the cross-sectional shape along the radius direction, the value of the angle of attack is the same, and the coverage area and air volume cannot be taken into account.
Finally, Hengzhengtong sets the fan blades to 3-5 degrees upturned at the tip of the blade, corresponding to the horizontally installed blades, and the upturned blades expand the direct coverage area.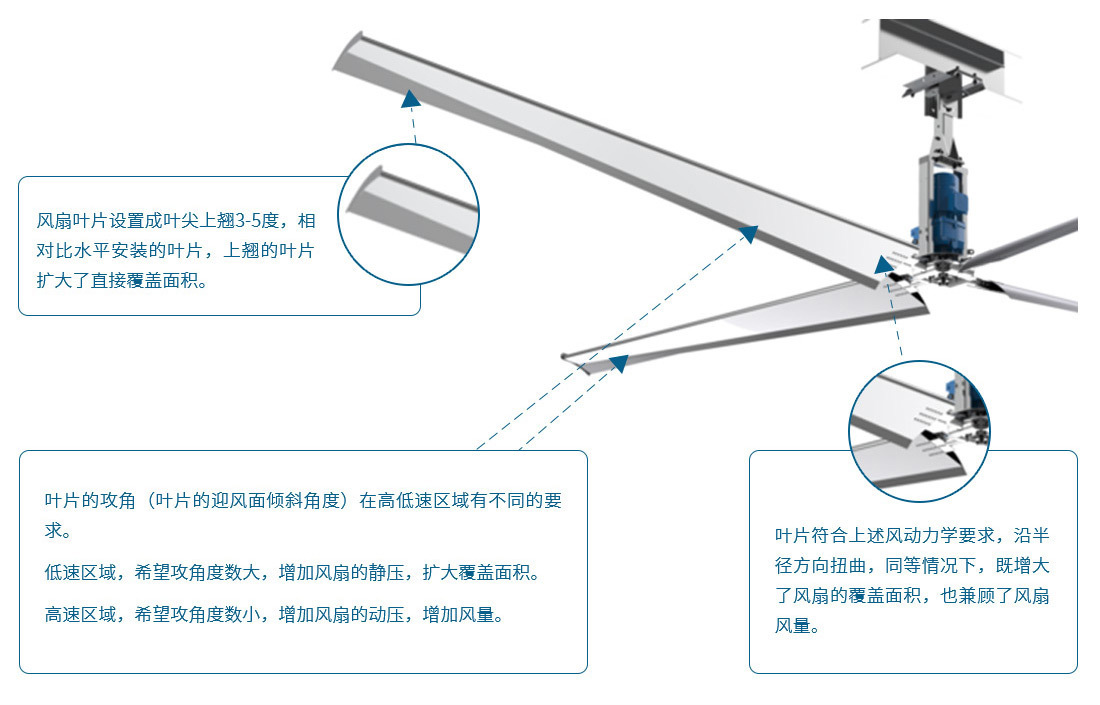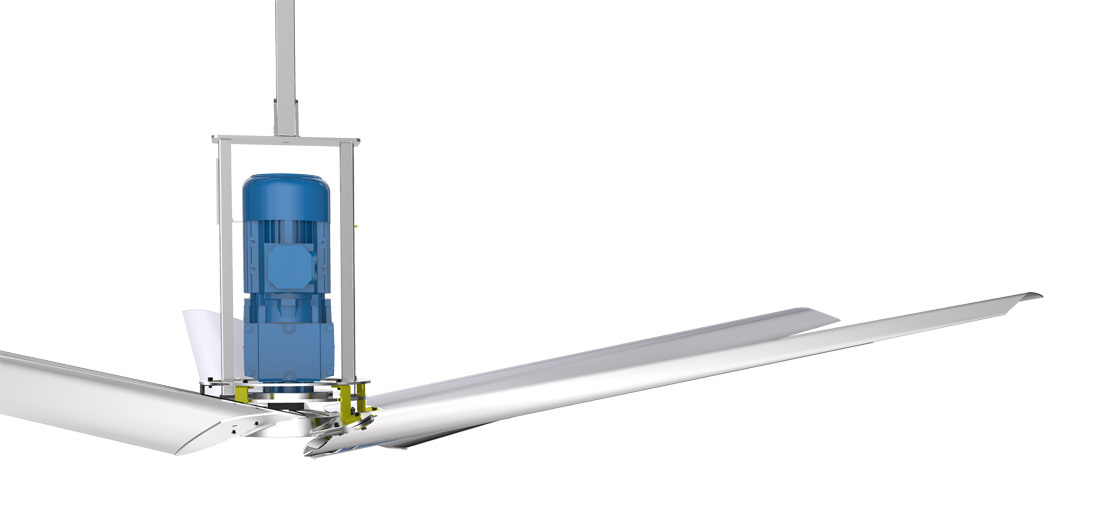 Shenzhen Honyton Machinery Co., Ltd
Building A1, Xinjianxing Science and Technology Industrial Park, No. 3333 Guangqiao Avenue, Guangming New District, Shenzhen
QQ:1283464599(8:00-22:00 online) SKYPE:honytonfan (Online from 8:00 to 18:00 on weekdays)
---
Copyright © 2023 Shenzhen Honyton Machinery Co., Ltd All rights reserved.